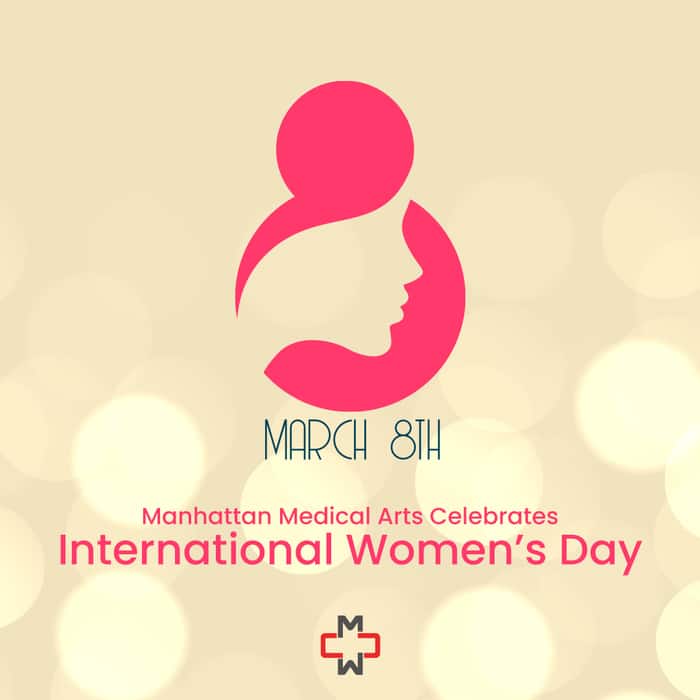 Since the inception of International Women's Day in 1911, people have started to realize and recognize the accomplishments of women across different industries. While we are a long way from complete gender equality, it's good to know that women are finally speaking up to earn their rightful place in the world. 
Today Manhattan Medical Arts celebrates the women in the healthcare industry. The women who made their mark in history through their accomplishments and contributions in medicine. And the women who are now working towards making the healthcare sector better.
Prominent Women in Medical History
Elizabeth Blackwell (1821-1910)
The first American woman to receive a degree in medicine and publish an article on medicine that revolved around how women and men are different in treating patients. She was initially rejected by several universities but was later accepted by the Geneva Medical College where she surprised everyone with her accomplishments.
She spent most her career fighting for the rights of women in the healthcare sector.
Rebecca Lee Crumpler (1831-1895)
She is one of the most prominent women of color in the healthcare sector. She got her medical degree during the time of the civil war. After graduating she moved to Virginia, where she took care of freed slaves and provided them free health care. Her contributions were not just about gender equality but also about another very prevalent issue, racial discrimination.
She was the First Lady from (1974-1977) who very vocally spoke about a then taboo issue, breast cancer. She motivated and encouraged women to get screened and might have saved a lot of lives. She also talked about her struggle with addiction and even opened a rehab center called Betty Ford Center for Addiction.
The woman who paved the path for other women in medicine and science. The first woman to win the Nobel Prize and the only woman who won twice. She prominently contributed to the field of radioactivity. Her work in radiation is used by scientists to this day. She discovered a chemical element that she named after her country, Poland. The element was called polonium. She opened two institutes under her name, Curie institutes in Paris and Warsaw that still contribute towards the field of Science.
The Women of Today
Syra Hanif M.D. is an internist and a primary care physician who has devoted her time and effort to this field. She is a very experienced professional. She specializes in fields like women's health and family medicine. Since the start of her medical career, she has been determined to provide her patients with the best healthcare. In recent times, her work toward immunization is making strides.
Eugene Wang -MD. is a very experienced healthcare professional who has devoted her career to working toward neuro healthcare services. Her recent research has been about contraceptives in young black women. She is determined to contribute more towards the field of women's health and family medicine and plans on further researching black women's health.
She is the first female head of a global pharmaceutical brand, GlaxoSmithKline. She was previously responsible for consumer healthcare in the company. She even worked in managerial roles in companies like LOreal and Microsoft. Her colleagues and friends describe her as a very strong and dynamic leader.
She is a Hungarian healthcare expert, who was appointed as deputy director-general at the World Health Organization. She has a Ph.D. in the health sciences and has been a part of many political healthcare movements.
We at Manhattan Medical Arts, recognize and celebrate the work of women in various fields. Our female-dominated staff reflects the importance we place on the accomplishments of women and we will continue to do so.