At Manhattan Medical Arts, we provide you the services you need, when you need them.
We are a team of board-certified Neurologists, Cardiologists, Psychiatrists, and Internal Medicine Physicians.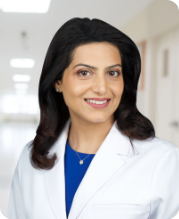 A board-certified family medicine physician in New York, with an affiliation to NYU Langone Medical Center …
Syra Hanif, M.D.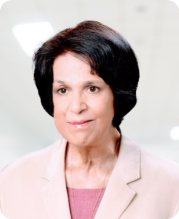 Dr. Elizabeth Matthew is a highly esteemed neurologist, known for her expertise in the field of neurology.
Elizabeth Matthew, M.D.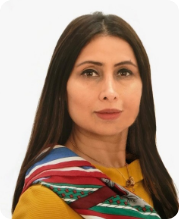 Child and Adult Psychiatrist
Uzma Naeem, M.D is a highly compassionate physician with superior diagnostic skills, critical thinking …
Uzma Naeem, M.D.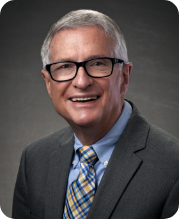 Dennis A. Ehrich, M.D. FACC
Dennis Ehrich, M.D. is a native New Yorker, who's returning to his Home-City.
Dennis A. Ehrich, MD, FACC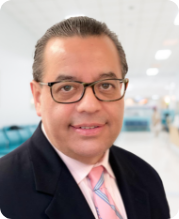 Family Medicine Specialist
Dr. Mauricio J. Silva, M.D., is a board-certified family physician.
Mauricio J. Silva, M.D.
Our doctors have vast experience of working in their respective fields and for each physician at our facility, compassionate and communicative patient care is the utmost priority. We give precedence to building strong relationships with our patients to make sure we provide them excellent healthcare services.
We have multiple specialists on board from primary care physicians to neurologists, and they specialize in different kinds of services related to their fields. Women's health, diabetes management, pain management, sleep disorders, or hypertension treatment, our physicians have specialized in various services so they can cater to all your healthcare needs proficiently.
We have experienced and professional physicians on our panel and our facility also adhere to all the rules and healthcare guidelines set by HIPAA and the US government, therefore we and our physicians promise our patients maximum privacy and confidentiality and ensure all your personal medical information would stay between you and your physician.
Our doctors believe in healing with compassion. They prioritize your healthcare needs and would answer any questions regarding your health concerns. Manhattan Medical Arts believes in working cordially and hospitably. From our doctors to our staff, everyone at the facility provides healthcare services with the aim of achieving complete patient satisfaction and our board-certified physicians work tirelessly to achieve it.
Latest Blog Posts
Making primary care accessible
December 1st, 2023

Can Acid Reflux Cause Back Pain?

November 29th, 2023

Fast-Lane To Wellness: Discover How To Get Over The Flu Fast

November 27th, 2023

Burning Sensation in Nose Explained