New York's top-tier medical facility, Manhattan Medical Arts is equipped with the latest ultrasound 3D/4D imaging technology that aids in diagnosis and helps doctors to gain an insight into the internal structure of your body.
We not only consider ultrasound as a pivotal primary medical procedure, but also a technique that helps you navigate your body. Spanning over a wide range of specialized and specific body ultrasounds, Manhattan Medical Arts intends to get ahead of your health problems before they escalate.
What is a General Ultrasound?
Sonography or general ultrasound imaging is a proven diagnostic method whereby high-energy and high-frequency sound waves create a digital image on a computer, in order to predict a plausible diagnosis.
A general ultrasound is facilitated by a transducer, or in other words, a hand-held device that is lathered on with gel to transmit sound waves into a specific area of your body. The waves help to create echoes from your body that are transmitted and interpreted by a computer as a highly detailed and precise image.
Acquiring ultrasound imaging is not only seamless and quick, it is also the safest diagnostic method where no harmful radiations are emitted during the process.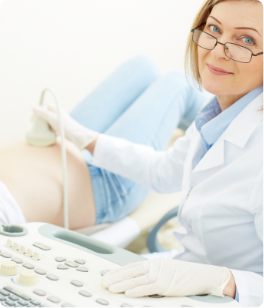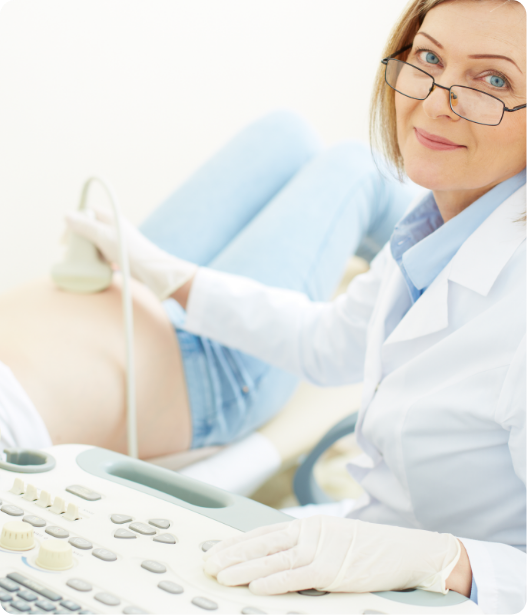 General Ultrasound At
Manhattan Medical Arts
Our state-of-the-art ultrasound imaging equipment is up-to-date with the latest 3D/4D technology, allowing our
experts to have appropriate visual access for perfect observation and diagnosis.
Performed by our board-certified radiologists, we guarantee an exceptionally comfortable and safe patient experience at our health care practice. Manhattan Medical Arts aims to ensure a timely ultrasound imaging service to prevent worsening of injuries or any unmasked illnesses.
When To Get An Ultrasound?
It is advised to get an ultrasound as per your doctor's recommendation and/or prescription. If you are in pain or have sustained an injury, it is advised to consult your doctor or primary care physician immediately.
An ultrasound is usually recommended for the following:
To check the size, shape, and contours of your internal organs
To identify stones in gallbladder or the urinary tract
To identify infections such as bladder infections or cystitis
To evaluate lumps on your body, for instance, umbilical or inguinal hernias, or breast lumps
An ultrasound is not only useful to diagnose medical conditions, but it also serves as a device that is capable of guiding medical procedures with ease, such as:
Guiding through assisted biopsies, such as breast core biopsies
Helping to navigate needle placements for aspiration of fluid (Fine Needle Aspiration, FNA)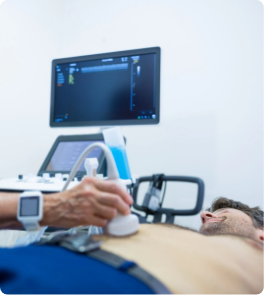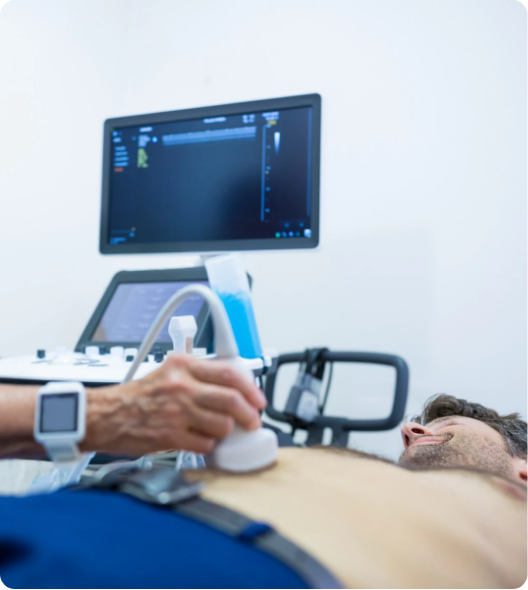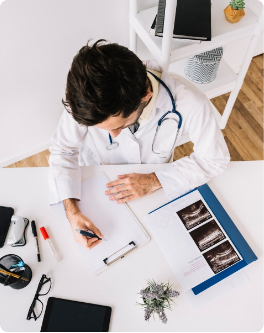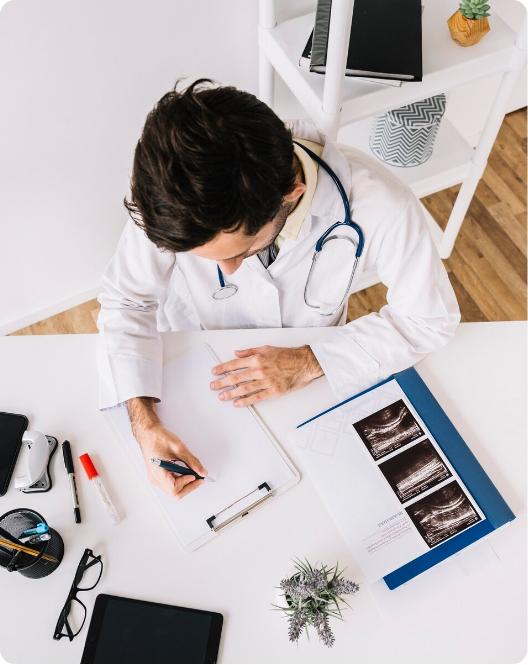 Getting an early ultrasound will help your doctor to manage any serious injuries, or further complications in a timely manner so that you can get help as urgently as possible.
Identifies internal bleeding after a blunt or penetrating injury using FAST (Focused Assessment with Sonography in Trauma)
However, our ultrasound machine is not only used to diagnose unwarranted medical issues. Our general ultrasound services help you navigate your pregnancy from the very beginning. A planned pregnancy creates smiles for the expecting family like no other, and Manhattan Medical Arts is honored to be a part of that journey.
Provides an estimated due date of delivery
Helps you navigate your pregnancy by keeping the fetal health in check
Reveals your baby's gender in time
Rules out any ectopic pregnancies or complications beforehand.
Ultrasound Specialists
At Manhattan Medical Arts
Manhattan Medical Arts takes pride in offering ultrasound imaging services that are up-to-date and in accordance with the latest scientific research methods. Our staff comprises board-certified radiologists, experienced sonographers and technicians who take every little detail into consideration while performing the ultrasound.
At Manhattan Medical Arts, our highly experienced sonologists are trained to assist in the following:
Abdominal Ultrasound
Scrotal Ultrasound
with Prostate
Transrectal Ultrasound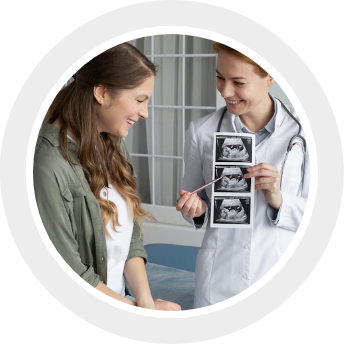 Pelvic Ultrasound including the urogenital tract
Transvaginal Ultrasound
Bone Sonography
Our sonologists will walk you through the process and state guidelines which are required to prepare for
the ultrasound scan. An ultrasound scan might take as little as 20 – 30 minutes or go roughly to an hour as required.
Book an appointment at Manhattan Medical Arts or you can just walk-in, to get the diagnosis and treatment done at
your earliest convenience
Latest Blog Posts
Making primary care accessible
December 4th, 2023

Aching For Relief? Here's How To Stop a Toothache Fast

December 1st, 2023

Can Acid Reflux Cause Back Pain?

November 29th, 2023

Fast-Lane To Wellness: Discover How To Get Over The Flu Fast