Heart Health Screening
With today's lifestyles becoming less physically active and more stress inducing by the day, paying attention to your heart's health is immensely important. Manhattan Medical Arts is the perfect heart health partner. Our comprehensive heart screening program allows you and your cardiologist to proactively assess your heart health well before any cardiac disease wreaks havoc on your life.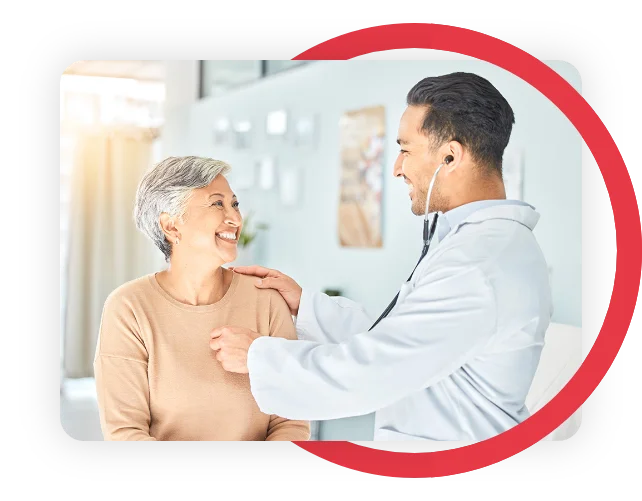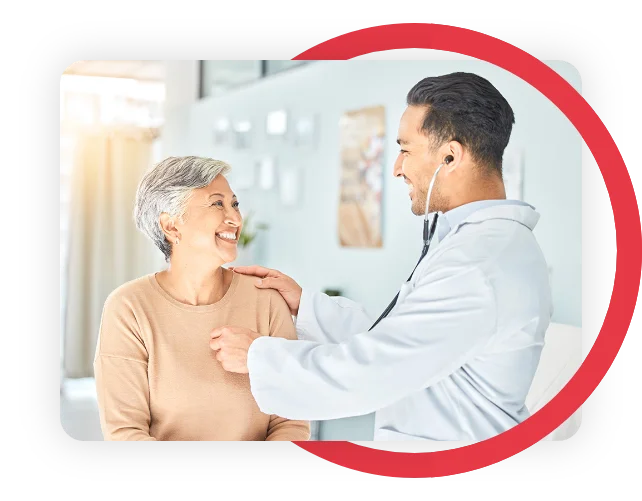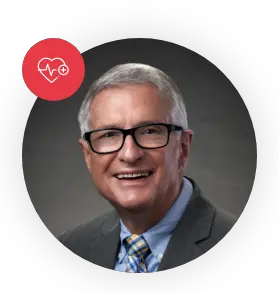 Heart Health is My Commitment.
Dennis Ehrich, MD, FACC.
Dennis Ehrich, M.D. is a native New Yorker, who's returning to his Home-City. He is a Board-certified cardiologist who graduated from the SUNY College of Medicine in Syracuse.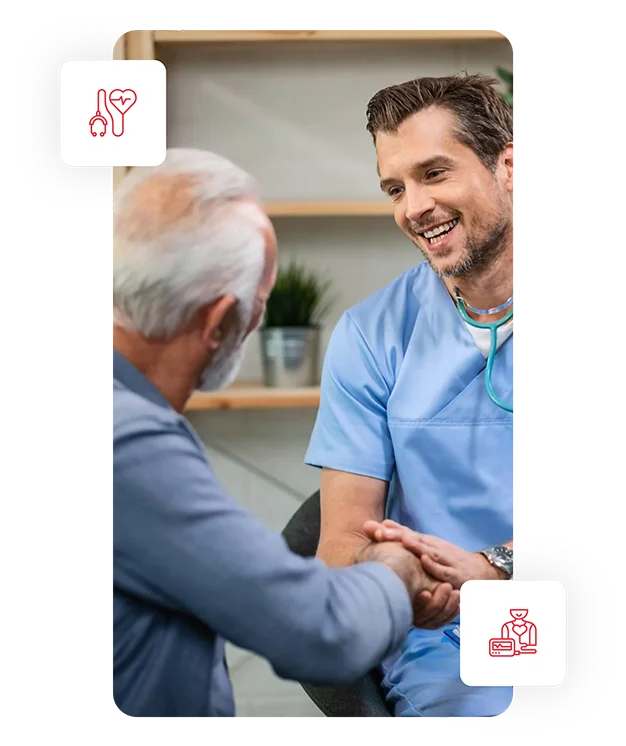 Heart Health Screening
At Manhattan Medical Arts
Carotid Artery Screening (Plaque)
Ultrasound evaluation of the carotid arteries that screens for buildup of fatty plaque — one of the leading causes of strokes.
Abdominal Aortic Aneurysm (AAA)
Ultrasound is used to screen for the existence of an aneurysm (enlargement) in the abdominal aorta that could lead to a ruptured aortic artery.
Peripheral Arterial Disease Screening
Uses ultrasound and blood pressure measurements to check for peripheral arterial disease (plaque build-up) in the lower extremities.
Atrial Fibrillation
A quick and easy test using a 6-lead EKG designed to identify Atrial Fibrillation. Electrodes are placed on the arms and legs. Atrial fibrillation increases the risk of stroke by 5 times.
What Do Your Test
Results Mean
Interpreting the results of a heart health test can be confusing, and it's essential to understand what the numbers mean. It's crucial to discuss these test results with healthcare professionals, in order to create an effective action plan to manage any potential heart issues.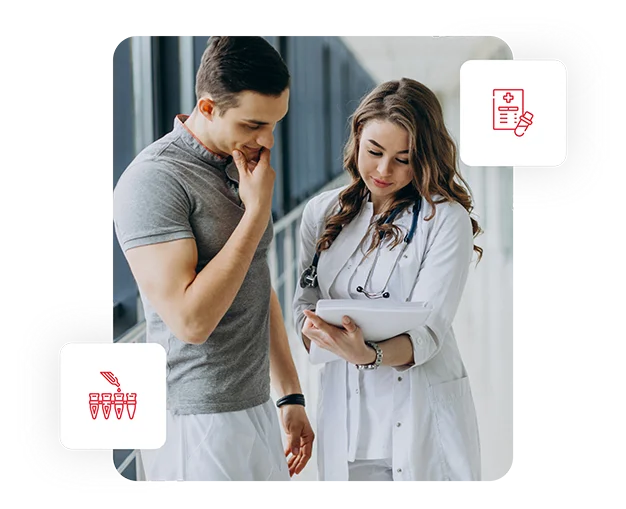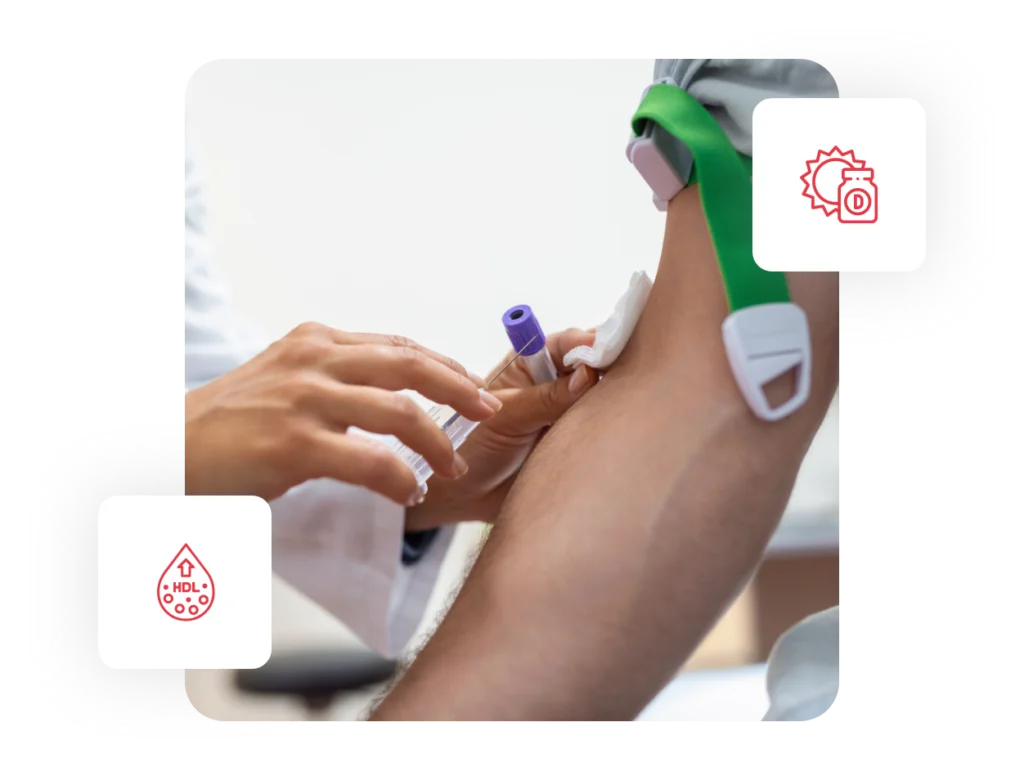 What Is Required To
Complete Your Screening
Patients who still have their test results from the previously conducted lab work can use the same, unless it was conducted 1 year (12 months) prior, in that case a new one is required.
Your heart beats about 100,000 times per day. Take a few moments to learn what those beats
may be trying to tell you.
Which of these do you experience? (Check all that apply)
Stop Taking This Quiz
and Call 911 Immediately If You
You think you may be having a heart attack
You think that you have lost consciousness
You are or become extremely short of breath
You are having chest pains
Heart Conditions
We Treat
Manhattan Medical Arts is committed to providing comprehensive care for a range of heart conditions. Our goal is to provide individualized care and support for our patients to help them achieve optimal heart health and wellness.










Frequently Asked Questions
What is heart health screening?
Heart health screening is a series of tests to evaluate your heart's condition and detect any potential risks or issues. It includes measurements of blood pressure, cholesterol levels, and other indicators to assess cardiovascular health. Additional tests like ECG or stress tests may be conducted. Early detection helps prevent heart disease and allows for timely interventions.
Who should get a Heart health screening?
Ideally, it is recommended that both men and women between the ages of 20 and 79 should start getting heart health screenings devised by their primary care physicians or cardiologists.
However, according to the health guidelines, men above 45 years of age and women above 55 years of age should undergo cardiac consultations and heart health screening if they have the risk factors listed below:
Elevated levels of blood cholesterol
Family history of cardiac pathology
History of diabetes mellitus
History of smoking or currently smoking
Elevated BMI
Sedentary lifestyle
What type of heart health screenings should you get?
The type of heart health screening you would require depends on your health condition and the presence of any risk factors. Our expert physicians at Manhattan Medical Arts offer an extensive consultation that determines the type of heart health screening required, different for each individual.
What are the next steps after the screening?
With an objective to enhance your lifestyle and target specific health goals, your physician will develop an effective action plan based on the results of your conducted screenings. In cases where additional care is required, your physician will then have you referred to a cardiologist for further treatment and follow-up.
Can you prevent a heart attack?
Yes, you can prevent a heart attack. By adopting a healthy lifestyle, managing risk factors like high blood pressure and cholesterol levels, and making positive changes such as regular exercise and a healthy diet, you can significantly reduce your risk of experiencing a heart attack.
How does cardiac screening prevent heart attack and stroke?
Cardiac screening prevents heart attacks and strokes by detecting early signs of cardiovascular disease and managing risk factors. It helps assess heart health, enabling timely interventions and treatments to reduce the likelihood of cardiovascular events.
Latest Blog Posts
Making primary care accessible
December 1st, 2023

Can Acid Reflux Cause Back Pain?

November 29th, 2023

Fast-Lane To Wellness: Discover How To Get Over The Flu Fast

November 27th, 2023

Burning Sensation in Nose Explained