The residents of all polluted cities, along with those who have a history of smoking or asthma, commonly experience a constantly declining lung capacity. Since early detection of most lung problems can result in its successful treatment, pulmonary function tests are immensely important, as they offer to evaluate and determine the functioning capacity of lungs.
The information that PFT (Pulmonary Function Test) results provide, can answer the following questions:
What is a Pulmonary Function Test?
Pulmonary function tests are instantly carried out testing services that are completely safe and non-invasive. These tests provide a detailed evaluation of your lungs, reflecting how well your lungs are functioning, explaining how healthy your breathing is, and how effective the delivery of oxygen is to your body.
Pulmonary function tests offer the basic screenings for:
Asthma
Upper airway obstruction
Other causes of problematic respiratory symptoms
Not all patients can be screened with just the basic tests, so advanced pulmonary function testing is required for some of the patients to identify their specific pulmonary conditions, for example, lung cancer.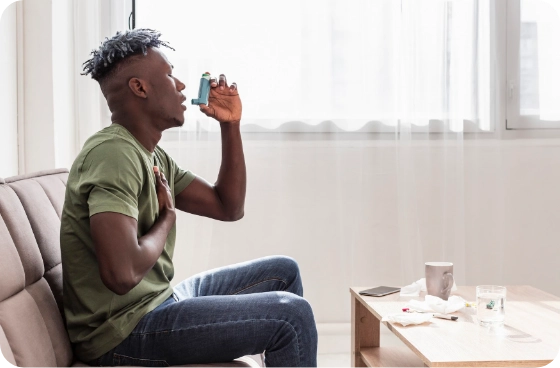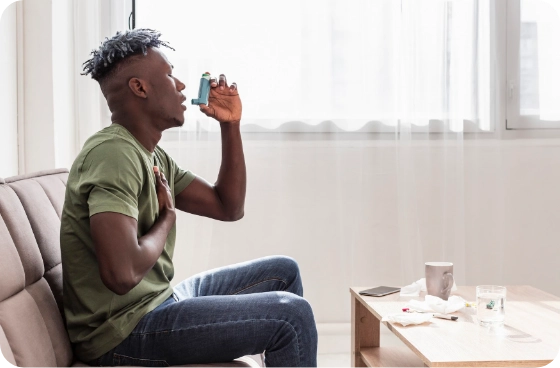 Manhattan Medical Arts offers access to the most advanced pulmonary function testing technology, carried out by our expert pulmonary physicians and technicians to provide an accurate diagnosis in a timely manner, along with the best treatment possibilities.
The pulmonary function test procedure is a simple and instantly executed series of breathing tests, providing information on the lung's size, air flow rate of your lungs, and the level of air pressure during breathing.
These series of tests can all be completed within a span of 90 minutes. And there are certain things that a patient should avoid prior to their tests, such as using inhalers (unless told otherwise), eating large meals, and smoking.
These are three tests that are a part of basic pulmonary function tests:
It is preferred by physicians to evaluate the health and functioning status of the lungs. To monitor the flow of air going in and out of the lungs, a patient is required to breathe into a spirometer, which is designed to determine the quantity and pace of air.
This test is designed to record the volume changes in the whole body as well as for a specific organ. This is carried out with the use of blood pressure cuffs or other appropriate sensors that are connected to the plethysmograph. This test measures the functional residual capacity of the lungs.
The functioning status of the alveoli in your lungs can easily be monitored using this test. It might also require the patient to inhale gases such as oxygen, helium, or even carbon dioxide.
How Long Do Pulmonary Function Test Results Take?
Spirometer being the pulmonary function test offered at Manhattan Medical Arts – once it has been completed, your designated physician will receive a copy of your test results right away; which is then shared, explained, and discussed in order to prescribe the appropriate treatment.
Why Choose Manhattan Medical Arts for PFT?
Manhattan Medical Arts offers the most reliable and detailed diagnostic testing, as well as treatment for all the diseases and conditions that are capable of having adverse effects on your lungs and consequently, breathing.
Our goal is to provide high-quality, accessible, cost-effective, and exceptional health care services for all – ensuring to meet the requirements, expectations, and highest safety standards.
To consult our board-certified physicians, you can schedule an appointment online, call us at 645-454-9000, or visit us at Manhattan Medical Arts – Where your needs come first.
Latest Blog Posts
Helping You Reach The Best Of You
December 4th, 2023

Aching For Relief? Here's How To Stop a Toothache Fast

December 1st, 2023

Can Acid Reflux Cause Back Pain?

November 29th, 2023

Fast-Lane To Wellness: Discover How To Get Over The Flu Fast