New York City
Neurology Clinic
Neurological conditions, such as epilepsy and others, carry the capability of affecting anyone, at any time. Our leading neurologists at Manhattan Medical Arts understand the need for alterations in our lifestyle that must be accommodated. Our board-certified experts provide exceptional care to each and every patient being treated at our facility — enabling people to live a better and more comfortable life with the challenges they are facing.
On top of the neurologically induced seizures, such conditions can affect sleep, thought processes, breathing, blood flow, digestive function, and control over emotions.
Allow us to help you find effective solutions that suit your needs. Our team of experts, which includes pioneers of modern neurology, along with the use of state-of-the-art medical equipment, can better evaluate neurophysiology for each patient.
If you are dealing with epilepsy or any other neurological condition, schedule an appointment with our experts today.
A neurologist can be explained as a practitioner who assesses, diagnosis, treats, and manages disorders of the nervous system, which includes our brain, backbone (spinal cord), and nerves.
They possess an extensive understanding of the anatomy and functions that have the capability of affecting your nervous system. Being the command center of your body, your nervous system controls everything you think, feel, and do – from moving a finger to the constant beating of your heart.
Neurological diseases and conditions can affect nearly every part of your body and can affect both adults and children, which means neurologists are not confined to treating a specific age group.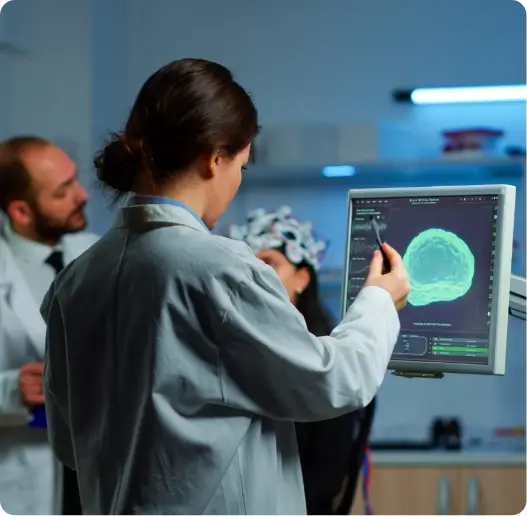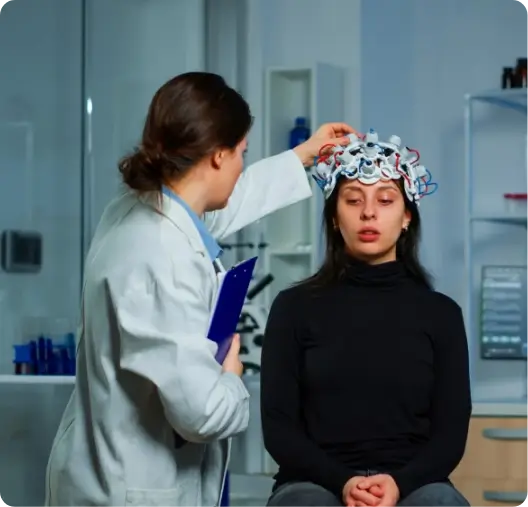 Neurological Conditions We Treat
Our veteran healthcare providers practice general neurology. However, each specialist has their own unique capabilities and interests that they specialize in. Our areas of expertise include:
Advanced equipment
Caring and compassionate team
Board-certified epilepsy specialists
A state-of-the-art facility
Comprehensive testing and diagnostic services
Personalized care for every patient
Improved quality of life
Why Choose Manhattan Medical Arts for Neurology
Being able to manage disorders of the brain and spine often requires the collaboration of different specialists. At Manhattan Medical Arts – neuroradiologists, neurologists, neuroendovascular surgeons, neurosurgeons, neuropathologists, and rehabilitation specialists all come together to develop treatment plans tailored to your individual needs. We also offer access to state-of-the-art technology.
Additionally, we offer a trained team of medical staff that cares for all our neurosurgical patients with utmost commitment. This highly skilled team applies their specialized expertise to provide life-saving neurologic care and treatments.
Our healthcare team works collectively and teamed up with you to make all the health-related decisions about your treatment plan from your very first appointment. This may include diagnostic testing and discussions on the full range of therapeutic options available at our facility. Whenever possible, we offer the least invasive treatment approach – we ensure that high quality health care services are as accessible as possible for all patients.
Frequently Asked Questions
Neurologist vs. Neurosurgeon: What is the difference?
Both neurologists and neurosurgeons are capable of diagnosing and treating conditions that involve the nervous system. However, neurologists do not perform surgeries. Neurologists are mainly focused on discovering diagnosis-specific neurological conditions that can be cured with the use of medications or other therapies.
When to visit a Neurologist?
If you experience sudden onset of severe headaches that are disrupting your daily activities of life, you must consult a neurologist. A few common signs that should be enough for you to schedule a neurologists' appointment, are:
Persistent pain
Drowsiness
The feeling of being numb
Trouble moving
Confusion or weak memory
April 5th, 2021

Doctor's Note – Get a Real Dr's Note

March 29th, 2021

Seasonal Allergies vs Covid-19 – What is the difference?

March 24th, 2021

Importance of Telemedicine for the Patients