Neurologist
Eugene Wang, M.D.
Eugene wang, m.D is a board-certified neurologist with over 10 years of clinical experience. He graduated from Pennsylvania state university college of medicine with his medical degree in 2007 after which he started his career at dent neurologic institute as an attending neurologist where he gained proficiency in MRI brain, spine, and neurovascular studies. Dr. Wang has done an abundance of research on pain management, schizophrenia, and multiple sclerosis. During the early period of his career, he was also involved in studying and working with the developmentally disabled at Gallagher services. He has treated different neurological conditions like diabetic peripheral neuropathy, ischemic stroke, restless leg syndrome, parkinson's disease, and obstructive sleep apnea. His work in many different areas of neurology services makes him everyone's go-to neurologist.
Dr. Wang aspires to integrate the knowledge acquired over ten years and to apply this knowledge in daily practice. He strives to determine the individual patient's needs and define specific therapeutic goals to work on effectively and efficiently. The doctor believes that all medical care should be rendered with empathy and integrity. Ideas that were self-evident in the past, now losing ground in modern healthcare delivery.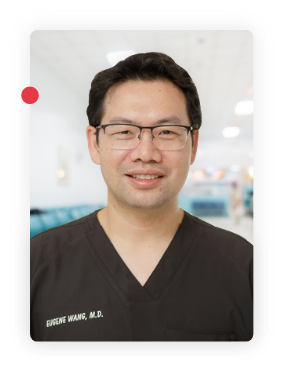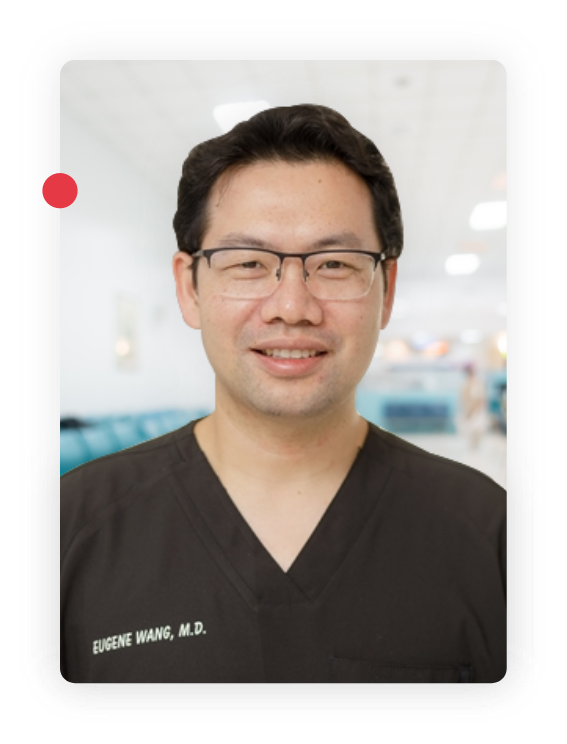 American Society of Neuroimaging
International Spine Intervention Society
American Society of Interventional
Pain Physicians
American Society of Interventional
Pain Physicians
American Academy of Pain Medicine
American Academy of Neurology
The Johns Hopkins University – 5 year BA/MS Program in Neuroscience
Pennsylvania State University College of Medicine
Neurology Residency at University of
Chicago Hospitals
Dent Neurologic
Institute – Neuroimaging fellowship
Thomas Jefferson University
Hospitals – Pain fellowship
Dr. Wang conducted extensive testing to analyze my case and gave me much needed hope. After suffering for years from chronic pain, I am finally hopeful that I will be able to live the life that I have always wished for.
Dr. Wang exudes professionalism, knowledge and kindness. I would highly recommend him and his staff.
Dr. Wang has truly been a lifesaver for my son who was suffering from epilepsy. He is a brilliant, kind and empathetic doctor and I don't know where we would be if it were not for him.
Dr. Wang takes his time and goes into extensive detail when describing diagnoses and treatments. He is a great doctor to have.
I would encourage anyone suffering from a neurological disorder to visit Dr. Wang. His course of treatment will enable you to live a painless life!
Latest Blog Posts
Making primary care accessible
January 30th, 2023

Experiencing Knee Pain When Bending?: Thing You Need To Know

January 27th, 2023

Are Ear Infections Contagious?

January 23rd, 2023

What Are the Early Warning Signs of Thyroid Problems?