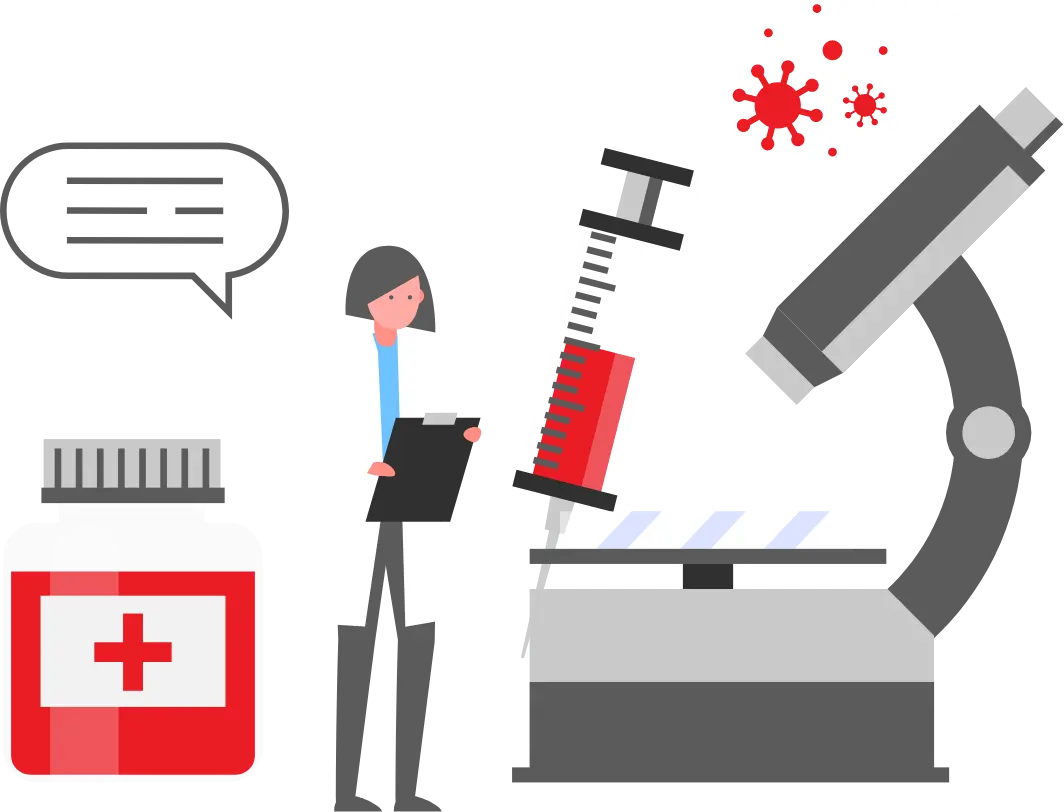 Get Tested for COVID-19 at Manhattan Medical Arts
Manhattan Medical Arts has devoted itself to help the people of New York stay safe and precautious during the outbreak of Coronavirus. In doing so, we are efficiently conducting multiple COVID-19 tests and will be rolling out the vaccination program per NYC Department of Health guidelines.
We offer several different types of COVID-19 tests. Click below on each to find the one specific to your requirements along with their conduction method.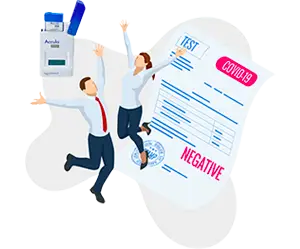 COVID-19
RT-PCR Test – 30 Min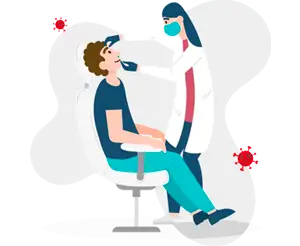 COVID-19
RT-PCR Test – 48-72 Hrs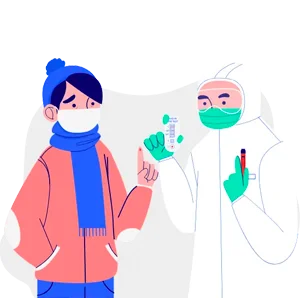 COVID-19 Rapid
Antigen Test – 15 Min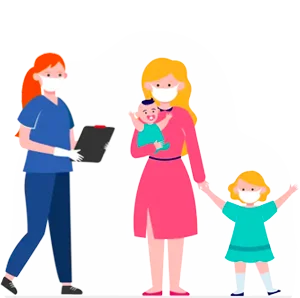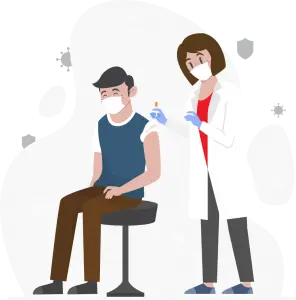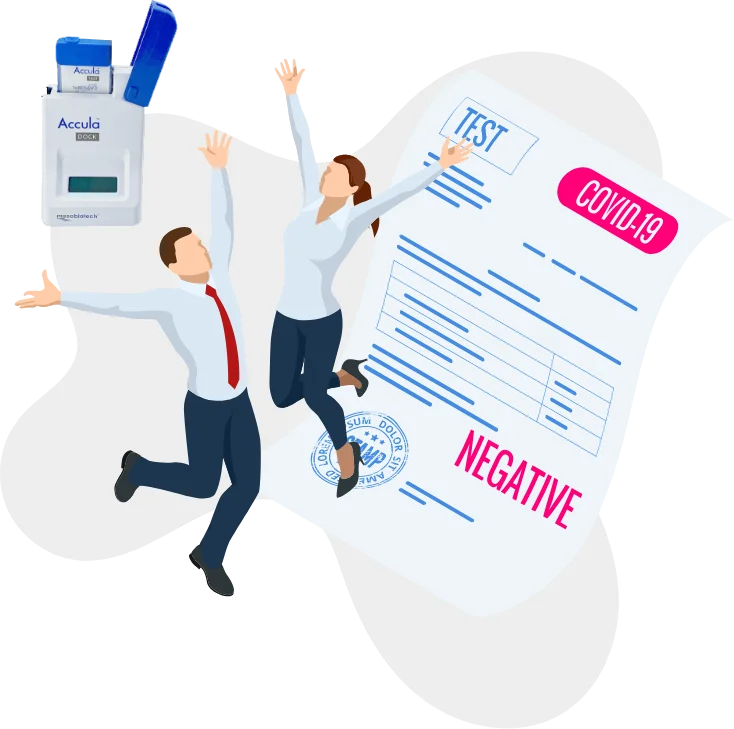 COVID-19 RT-PCR Test – 30 Min
Rapid PCR Testing is a COVID-19 test used to discover the presence of coronavirus in the body. It uses the polymerase chain reaction and the lateral flow technology to detect the nucleic acid from SARS-CoV-2 which helps determine whether a person has COVID-19 or not. Our expert physicians at Manhattan Medical Arts use the nasal swab as samples to conduct the Rapid PCR test. This test is recommended for people who need immediate results for international travel. Rapid PCR test delivers results within 30 minutes. 
The Rapid PCR test is currently approved by the U.S Food and Drug Association for emergency use (EUA) only. Manhattan Medical Arts offers the Accula RT-PCR. This test is not covered by insurance and has a straight fee of $225.
COVID-19 RT-PCR Test – 48-72 Hrs
COVID-19 PCR testing detects the presence of the antigen in your body created after being exposed to the coronavirus. COVID-19 PCR Test is the most reliable COVID-19 testing available, which provides the most accurate results, with a turnaround time of 48-72 hours. The test is also being conducted with same-day results.
Manhattan Medical Arts uses the nasal swabs as samples for the PCR Test. Our facility also issues the PCR Test Certificate required for traveling. This type of COVID-19 testing is best suited for individuals who need the PCR Test certificate to either go back to work/school or to travel and who are willing to wait a day or two for the results.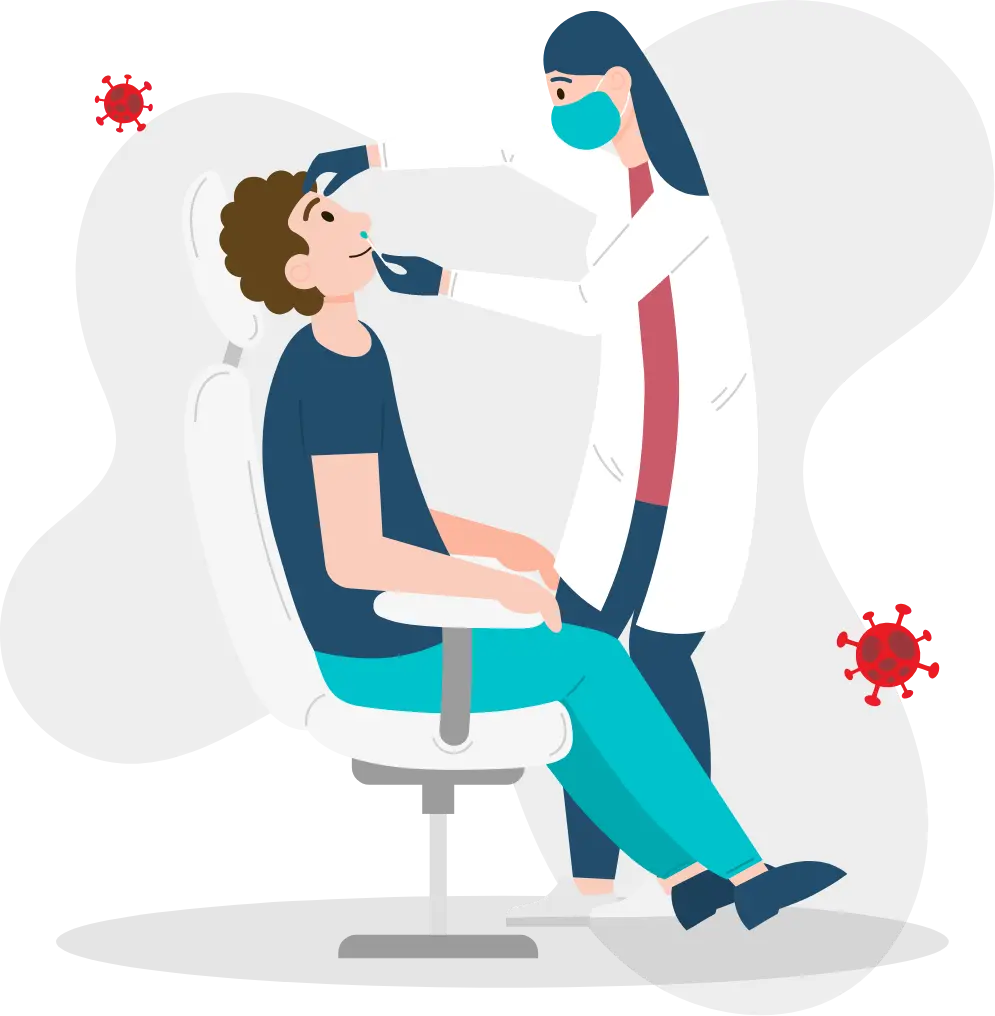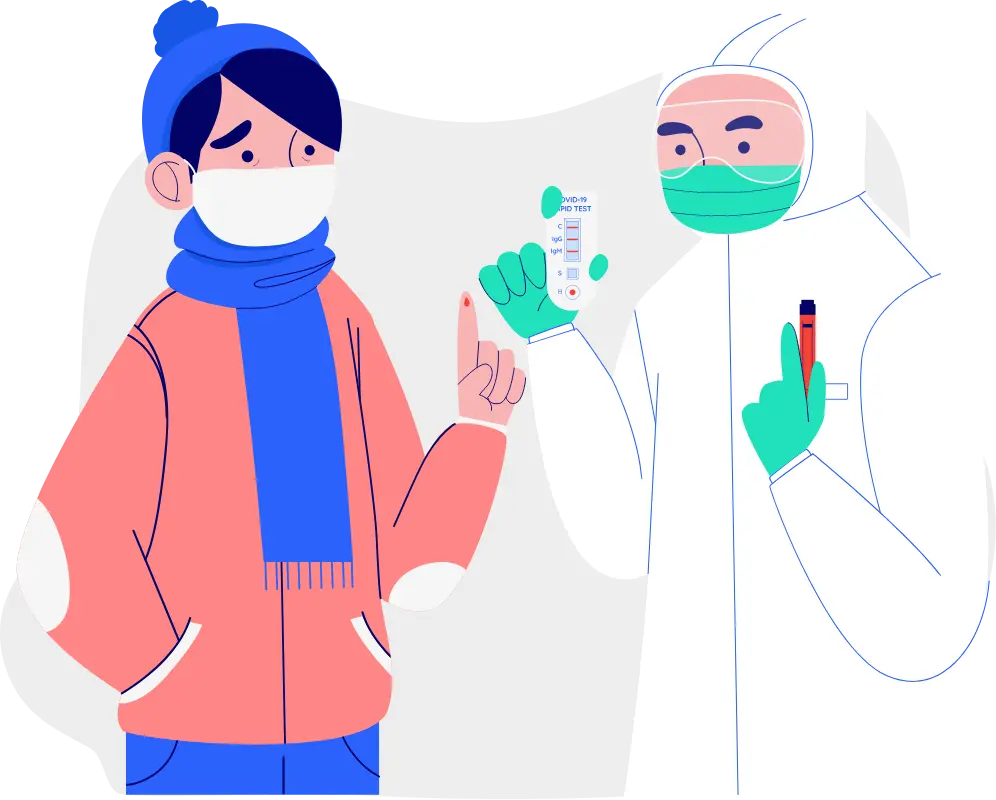 COVID-19 Rapid Antigen Test – 15 Min
COVID-19 Rapid Testing also known as the antigen test, is the fastest COVID-19 testing available with a turnaround time of fewer than 15 minutes. The test in our facility is conducted using a nasal swab which detects the presence of viral proteins (antigens) expressed by the COVID-19 to confirm whether a person has COVID-19 or not. The Rapid Test is best suited for individuals exhibiting early signs of the Coronavirus and is relatively cheaper than the other COVID-19 testing.
Positive results indicate the presence of viral antigens, but the clinical correlation with patient history and other diagnostic information is necessary to determine infection status.
The COVID-19 Antibody Testing, also known as serology testing, is a blood test done to find out if you've had a past infection with the virus that causes COVID-19. An antibody test can't determine whether you're currently infected with the COVID-19 virus. It is done by people who want to check if they were infected by the virus previously and are now leaning towards donating blood for manufacturing the convalescent plasma.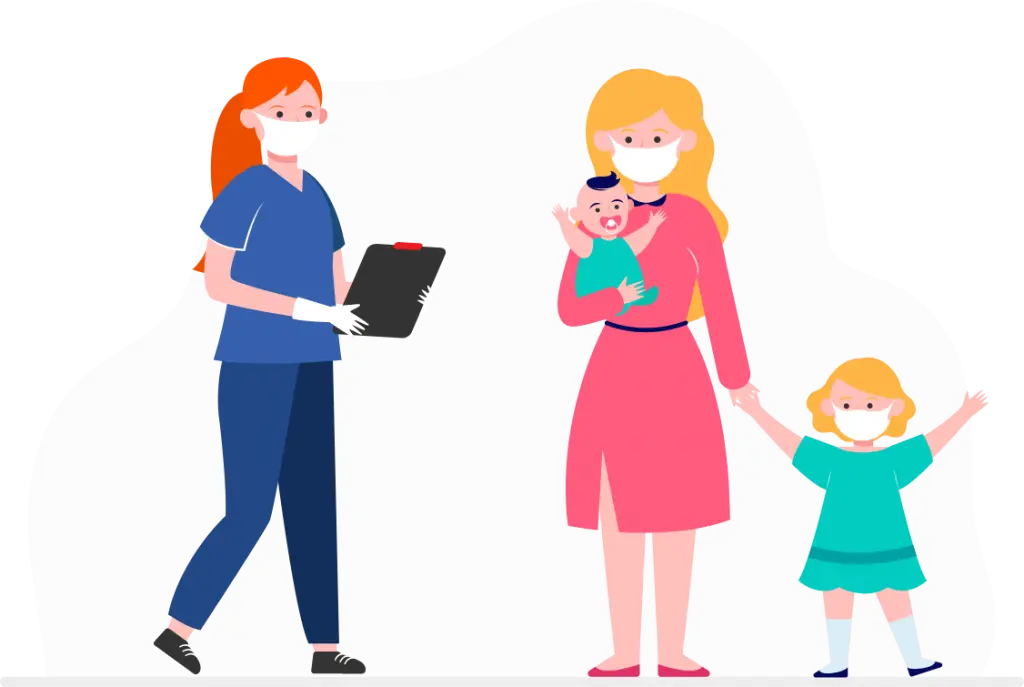 HOW TO GET TESTED FOR COVID-19?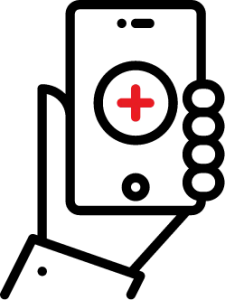 Book an appointment through our appointment form or call us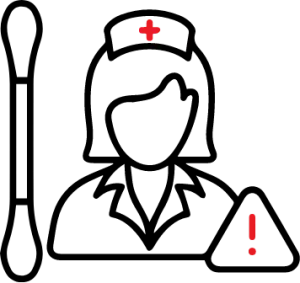 Get yourself tested by one of our experienced HCPs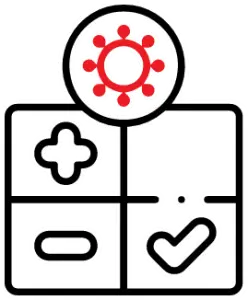 Receive quick and
apt results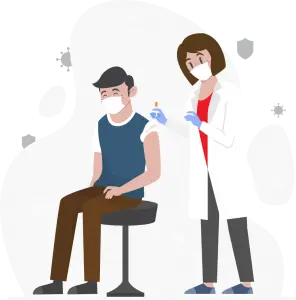 COVID-19 VACCINE AT
MANHATTAN MEDICAL ARTS
Manhattan Medical Arts, in a constant attempt to help people amidst the COVID-19 pandemic, is going to administer the COVID-19 Vaccine alongside the COVID-19 Testing. The procurement process for the COVID-19 Vaccine has begun in accordance with the guidelines set by the Food and Drug Administration (FDA) and the Centers for Disease Control and Prevention (CDC) and is now available at the facility.
The COVID-19 vaccine is made to help an individual fight the symptoms of the Coronavirus. The people who are eligible to receive the vaccine, for now, include the frontline workers like healthcare providers, emergency room workers, firefighters, and basically, people who are at most risk of being exposed to the virus and the individuals who were or could be severely affected by the Coronavirus. The individuals eligible need to provide proof of eligibility in order to receive the vaccine. The effectiveness of the COVID-19 vaccine varies but is up to 94-95% for all of them and is safe to inject since they were critically tested and went through extensive clinical trials.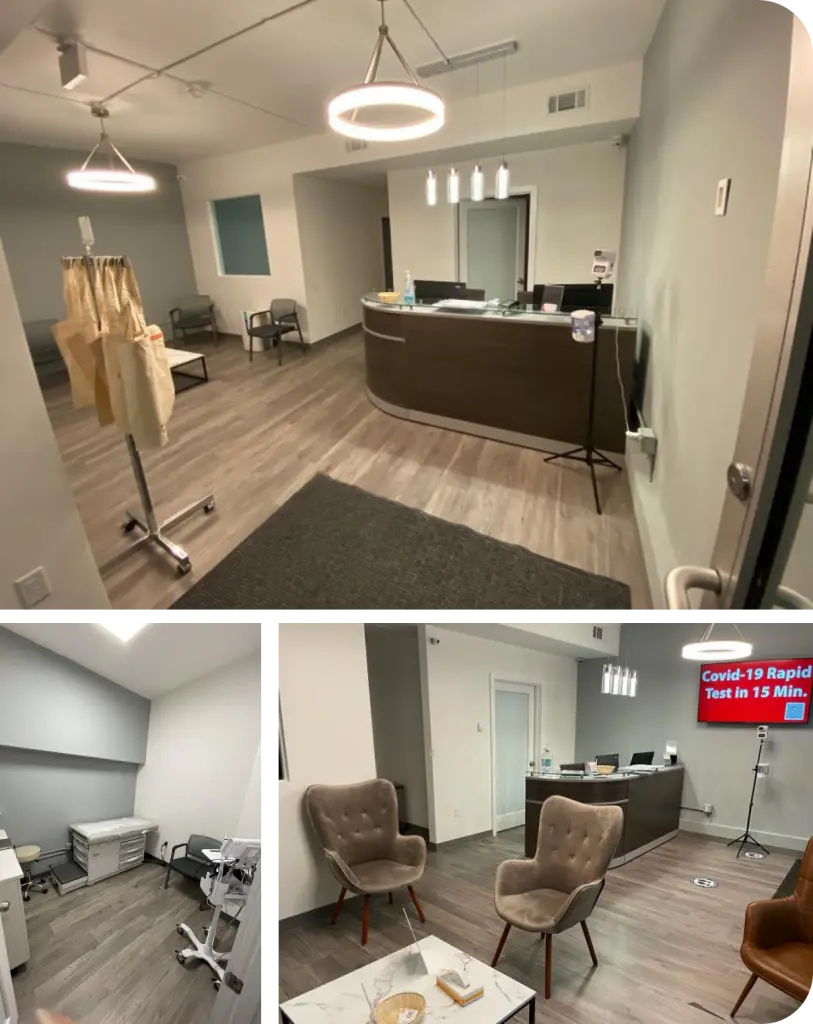 WHY
MANHATTAN MEDICAL ARTS?
Manhattan Medical Arts is a primary care medical facility, located at 6th Avenue New York, which leans towards providing its patients the best care around all aspects of healthcare. We strive for providing our patients a stress-free and convenient way to tackle their health problems by having a variety of services under one facility, from general and vascular ultrasounds to insomnia and sleep apnea studies, and by being in a prime location within easy reach of people from Chelsea, Manhattan.
Our board-certified physicians are dedicated to providing extensive patient care which includes preventive care, neurological disorders, disease management, pain management, travel health care, and many other healthcare facilities. They use their elaborate experience in their respective fields to provide you with comprehensive care and make sure all your health-related problems are resolved.
Visit Manhattan Medical Arts to get yourself tested for COVID-19 or get treated for any primary care concerns you might have.
MANHATTAN MEDICAL ARTS
ON THE MAP