Now that there is an ease in COVID-19 travel restrictions, people around the world are making travel plans. In case you are traveling to a country that requires a negative PCR test result, get a Rapid PCR test done and receive results in 30 minutes.
The rapid PCR test checks the presence of the Coronavirus when the infection is active in the body. PCR test is a globally accepted Coronavirus test and it is considered the gold standard amongst all COVID-19 tests.
The 30-Minute Accula Rapid RT-PCR Test.
The Accula SARS-CoV-2 Test molecular is a vitro diagnostic test that uses the PCR (polymerase chain reaction) and lateral flow technology to detect the presence of the genetic material of Coronavirus in the body. This test is used for the identification of the SARS-CoV-2 which is usually detectable through the upper respiratory specimens. For this COVID-19 test, a specimen of the fluid from a nasal swab is used to determine whether a person is infected by the Coronavirus or not. This test is authorized by the U.S Food and Drug Administration (FDA) for emergency use only.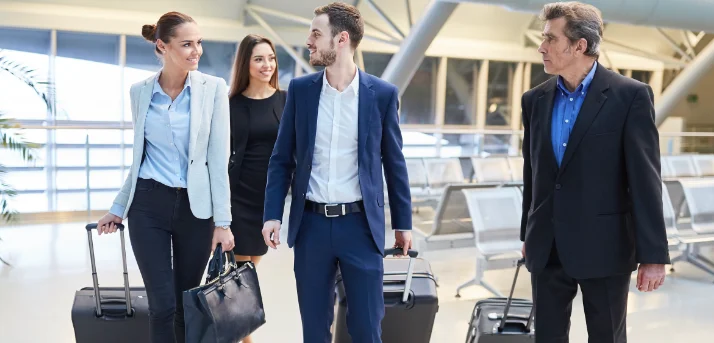 Manhattan Medical Arts offers a diverse range of COVID-19 tests, two of which can be used for traveling. We offer the standard COVID-19 PCR test which is accepted by a number of countries all over the world. We are now offering the Rapid PCR Test which gives results in 30 minutes. This test is also acceptable for international travel. We provide PCR travel certificates that are required by some airports for traveling.
Here is a list of major airports in the United States that accept PCR travel certificates:
John F. Kennedy International Airport (JFK)
Newark Liberty International Airport (EWR)
Boston Logan International Airport (BOS)
San Francisco International Airport (SFO)
Seattle-Tacoma International Airport (SEA)
Dulles International Airport (IAD)
LaGuardia International Airport (LGA)
How much does it cost?
The 30 minutes Rapid PCR test in most healthcare practices, labs, and facilities in the United States could cost up to $400. Manhattan Medical Arts offers the Accula RT-PCR test at a much cheaper rate. It will cost you about $225 to determine if you have COVID-19 or not that too in only 30 minutes. The Rapid PCR test is not covered by insurance.
Standard Lab-Based RT-PCR Test vs Rapid RT-PCR Test
The major difference between the standard lab-based RT-PCR test and the Rapid RT-PCR test is the turnaround time. If you get the Rapid RT-PCR test done, you'll be able to get the results on-site within 30 minutes whereas it'll take up to 72 hours to get the results of a standard RT-PCR test.
Besides that both the tests use the same PCR technology to detect the presence of SARS-CoV-2 in the body and both are authorized by the FDA for emergency use.